She's been called a 'lightning bolt for the soul' that will move an audience to tears both through laughter & storytelling…
Give your audience more than they asked for…
People
don't want information,
they want transformation.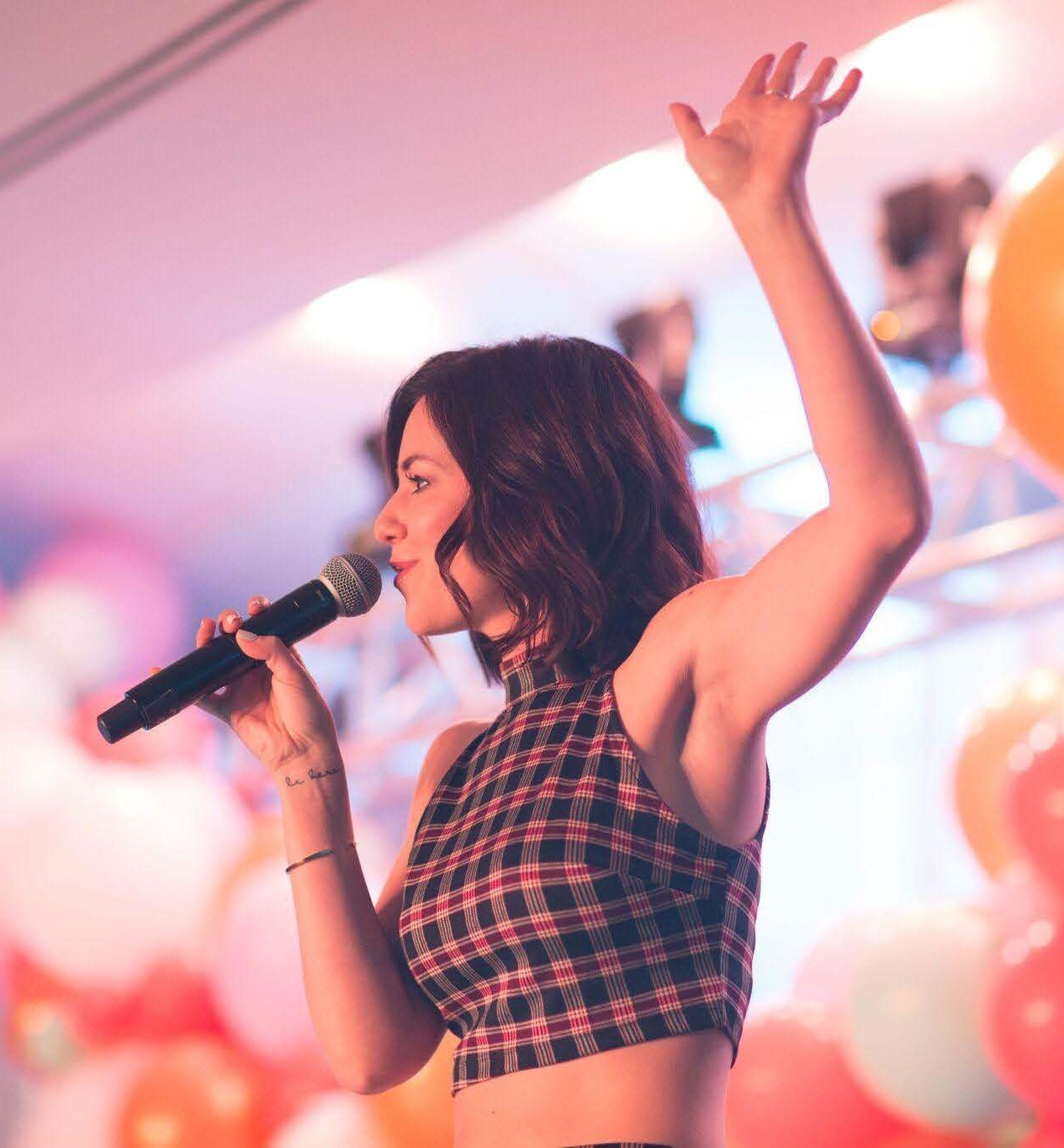 For the last 6 years, I've been the most booked breathwork speaker worldwide – my speaking events are different, I'm not hired to teach, I am hired to transform…
I will partner with you to create a personalised, powerful & potent talk that your audience will reference for years to come… Not only will they leave with tangible takeaways to implement, they will become a different version of themselves – guaranteed.

1) Energetics & Empathy - The Leadership Equation

2) You Are The Drug - Unlocking Your Infinite Potential

3) Breathwork: The Secret Science To Performance & Fulfilment
Keynotes can also be catered to the goals of your event.

"Sam is so fun and energetic, she makes healing and learning FUN. I just keep looking forward to every activity she has planned and it just keeps getting better and better."

"Sam and her team have created a unique approach to coaching that enables transformation at the cell level, while  guaranteeing safety, transparency and integrity for both coach and client."
- Vanessa Haumann

"I had followed Sam for a while and then I click that button and it's kind of been an experience from there on"
- Samantha Bisson

"Samantha really brings the gift of Holotropic Breathwork in such an easy, beautiful way, that is life-changing and transformational"
- Jane Simpson

"I have never met such a soul-filled person. Her heart is so open, and the magic she creates is magnetic for everyone in her container."
- Allyson Chavez